Brush Set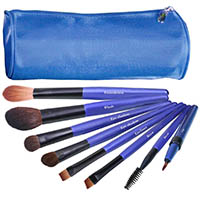 Brush Set with Travel Bag
Applying your makeup requires the proper tools to create your daily masterpiece on your face. Our exquisite brush collection was assembled with the highest standards and narrowed down to the absolute essential brushes.
Our Brushes are:
Spa Quality
High grade Capra hair
Hand Made
Cut from natural tip
Sterilized
Not tested on animals
Brush Set Descriptions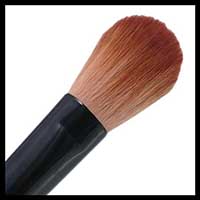 Foundation Brush
This luxurious brush is specifically for applying pressed minerals wet.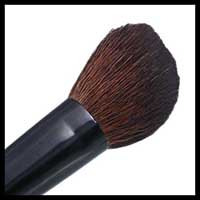 Blush Brush
This brush is angled to fit perfectly onto the cheekbone yet is ideal for contouring under the cheekbone and highlighting above as well.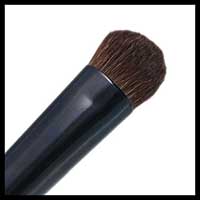 Eye Shadow Brush (round)
This brush is the perfect size for applying shadow to the entire eye area but still able to handle detailed work on the brow bone or eyelid. This brush is also ideal for blending all your colors together.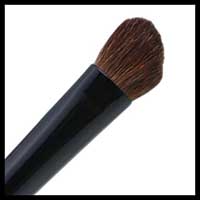 Eye Shadow Brush (angled)
The slight angle of this brush fits into the eyes natural crease or onto the eyelid for placement of medium to darker shadows. We do not recommend blending with this brush.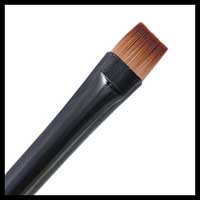 Eyeliner Brush
This semi stiff square brush, will give a perfect line every time. Apply wet or dry.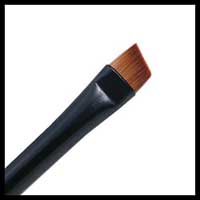 Brow Brush (angled)
This semi stiff angled brush is designed specifically for creating the perfect eyebrow shape. A trick of the trade that makeup artists use.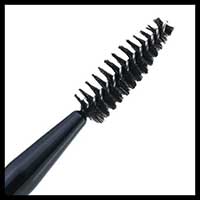 Brow Brush
To groom eyelashes after applying mascara and also to brush stray eyebrow hair.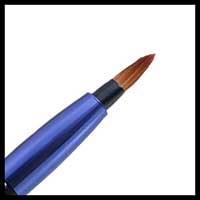 Lip Brush
This sleek lip brush is for the application of wet or dry lip color. It is fabulous for people on the go.
Individual Brushes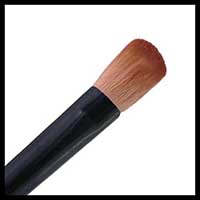 Concealer Brush
This is a must have for when you need a little more coverage in very specific areas like covering dark circles, blemishes, and discoloration.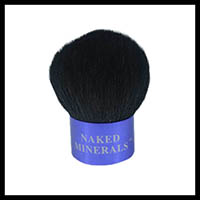 Kabuki Brush
The luscious Kabuki brush is so plush you will look forward to applying your pressed mineral foundation every day.
Brush Care
New Brushes
All hand made natural hair brushes loose hair when new. This is normal do not panic! This is actually a sign of a high quality makeup brush. The brush just needs to be primed. Simply swirl brush vigorously in palm of hand several times prior to application. Repeat daily until loose hairs stop coming out, it will only take a few times.
Cleaning your brushes
To maintain your beautiful brushes they need to be cleaned periodically.
You can shampoo with mild hand soap, shampoo, or dish soap. Rinse thoroughly. Reshape and let dry in up right position over night. To speed up drying process you can blow dry.

Another common cleaning method is Professional Instant Brush Cleaner. Usually found at any quality beauty supply store. Simply spray brush with cleaner and wipe onto paper towel (or regular towel/ suggest dark color only). Do not use tissue it will dissolve and leave little white fuzzies everywhere. Repeat until brush is clean. Cleaner dries almost instantly. This technique is quicker but note that most pro brush cleaners are very strong scented some even have carcinogenic ingredients. Be sure to read your label.